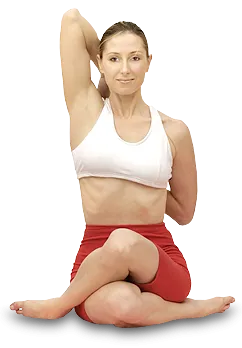 The husband and wife team of Drs. Ed and Mary Bartek, D.C. prove themselves daily to be skilled and gifted doctors with their pain relief treatments. Many patients had all but given up hope for relief of their pain. Though each graduated from well-respected Chiropractic Schools, it is the quality of caring that so often sets the Barteks apart from other practitioners. Patients describe them as having a "gift" of caring that puts them at ease and helps their healing. Find out for yourself what this gift of healing can do for you. Let Drs. Ed and Mary eliminate your pain with their pain relief treatments. Make the move today. Call for your first appointment with our Chiropractors.

What Sets Us Apart
We keep on the cutting edge of developments. Currently in addition to chiropractic adjustments and therapy, we are doing "taping". This new taping method uses a stretchy tape that adheres to the body and a very strong and comfortable way. This taping reduces muscle fatigue and promotes proper body form by supporting and following the natural muscle line. We use one of the best brands which is "Rock Tape", Rocktape lifts the skin away from muscles, which increases blood flow. The purpose of which is faster healing. Rocktape stretches just like your skin.
Also, we are looking into the benefits of shockwave therapy. This has been used in Europe for several years. It originally was used to break up kidney stones in a surgical setting. The technology has been harnessed and refined to be used on stubborn foot and shoulder pain.
This technology breaks down scar tissue, increases circulation and reduces inflammation. All of which are important in healing.
Proudly serving patients in: Lehigh Valley, Easton, Bethlehem, Allentown, Nazareth, Bath, Wind Gap, Bangor, Hellertown, Northampton, Whitehall, Coopersburg, Center Valley, Saucon Valley, Poconos, Stroudsburg, PA, and the surrounding areas.